95% of all sent SMS are opened within 5 minutes
Statistics from operators in Norway show that 95% of all SMS are read within 5 minutes. This means it is Norway's most reliable medium and by far the one with the largest impact.
120 SMS towards 9000 Facebook messages
SMS is exclusive, relevant and customers can enroll on / off the list as they wish.
Simple registration with keywords
Send "XYZ" to 1963 to receive weekly offers from us. Send "XYZ stop" to unsubscribe.
Statistics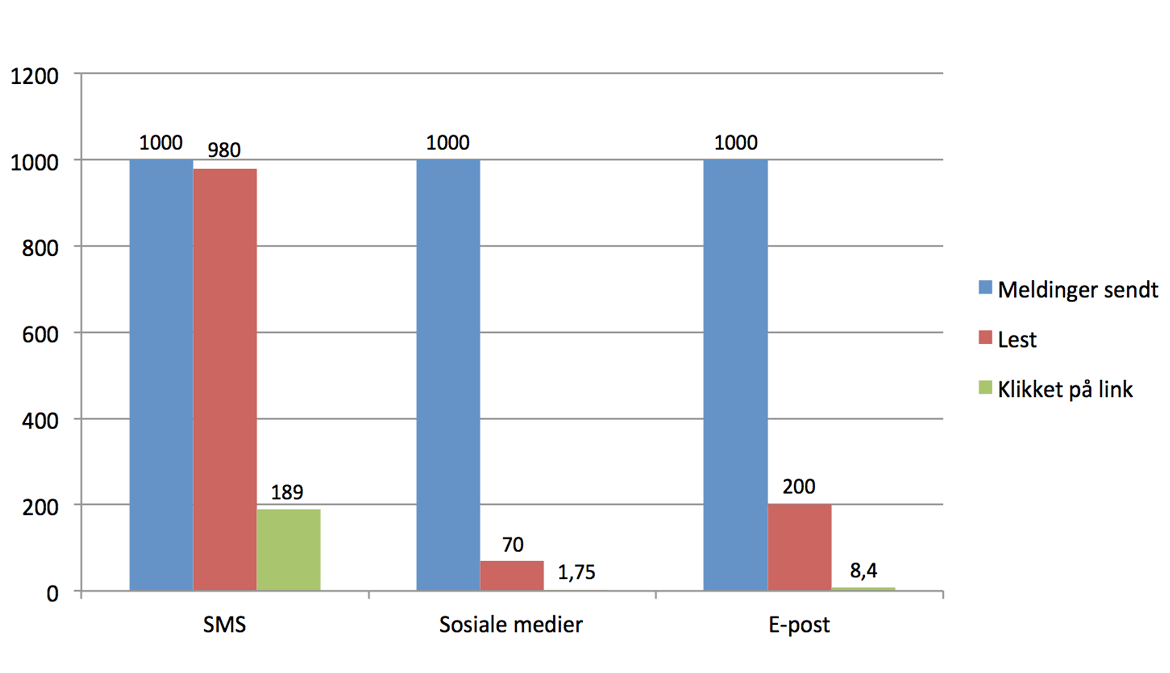 If you want more information please contact us email, or call us at: +47 413 29 999. And we can help you get going.
Good luck!
- Intellipush